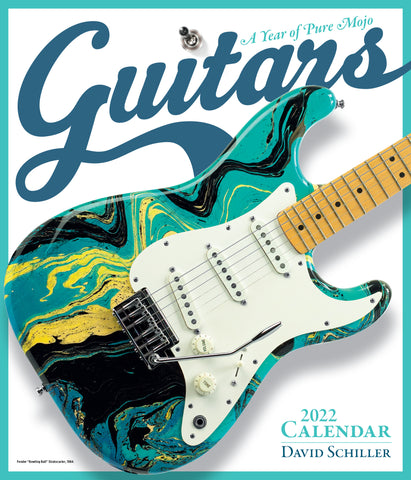 Guitars Wall Calendar 2022
For guitarists and music lovers, it's pure obsession.​
 
Celebrate a year of dazzling and one-of-a-kind instruments in a layout that showcases their beauty and craftsmanship in the finest detail.There's Nick Pourfard's Prisma guitars, crafted out of old skateboard decks so no two are the same. Elizabeth "Libba" Cotten's Martin 000—which she played upside down for her unique "Cotten-picking" style. And "Ivan the Terrible," a 12-string built by Tony Zematis for Eric Clapton in 1969. The vibrant, oversize photographs display each instrument in its full glory; detailed text delves into history, lore, instrument characteristics, and information about makers and players. Printed on FSC-certified paper.