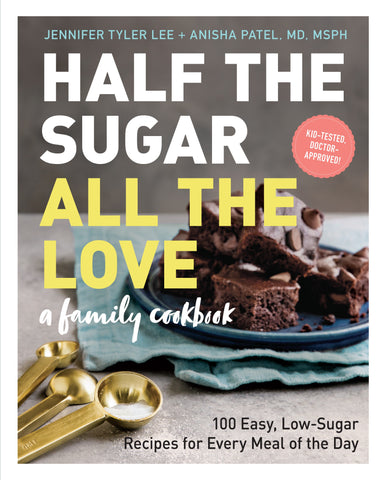 Half the Sugar, All the Love
Less sugar in every meal.
 
Would you feed your child a candy bar for breakfast? Of course not. And yet today our children routinely consume three times the recommended daily allowance of added sugar, which puts them at an unprecedented risk for type 2 diabetes, high blood pressure, high cholesterol, excess weight, and even nonalcoholic fatty liver disease. Half the Sugar, All the Love is here to help, with 100 doctor-approved recipes that cut the sugar (by half—or more!) without sacrificing the flavors our families love. It's an eye-opening education, a program of healthy eating, and a cookbook chock-full of easy, delicious recipes all in one. Pass the breakfast bars!