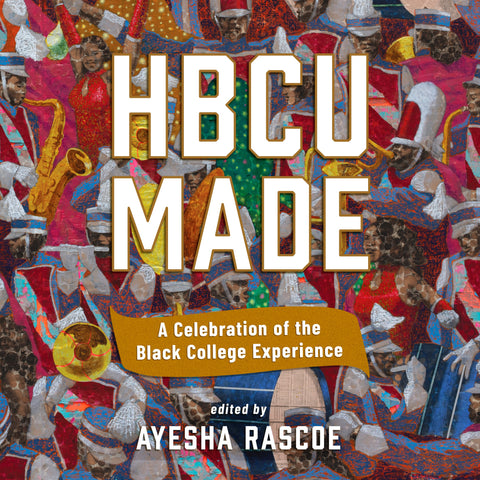 HBCU Made
In this joyous collection of essays about historically Black colleges and universities, alumni both famous and up-and-coming write testimonials about the schools and experiences that shaped their lives and made them who they are today.
Edited by the host of NPR's
Weekend Edition Sunday
, Ayesha Rascoe—with a distinguished and diverse set of contributors including Oprah Winfrey, Stacey Abrams, and Branford Marsalis,
HBCU Made
illuminates and celebrates the experience of going to a historically Black college or university. This book is for proud alumni, their loved ones, current students, and anyone considering an HBCU.
The first book featuring famous alumni sharing personal accounts of the Black college experience,
HBCU Made
offers a series of warm, moving, and candid personal essays about the schools that nurtured and educated them. The contributors write about how they chose their HBCU, their first days on campus, the dynamic atmosphere of classes where students were constantly challenged to do their best, the professors who devoted themselves to the students, the marching bands and majorettes and their rigorous training.
For some, the choice to attend an HBCU was an easy one, as they followed in the footsteps of their parents or siblings. For others, it was a carefully considered step away from a predominantly white institution to be educated in a place where they would never have to justify their presence. And for some authors here, it was an HBCU that took them in and cared for them like family, often helping them to overcome a rough patch.
For all, the pride in their choice is abundantly clear.
HBCU Made
is a perfect gift for each generation of prospective students and brand new alumni to come.