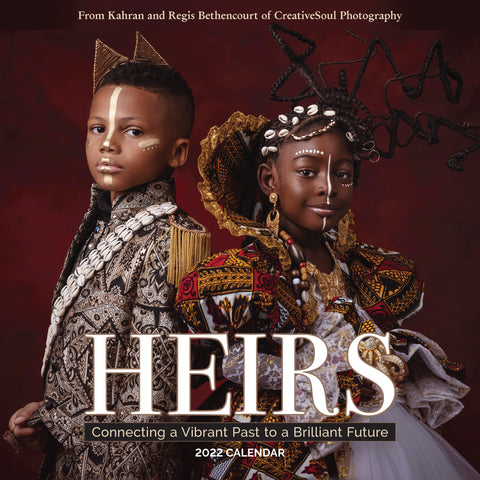 Heirs Wall Calendar 2022
An empowering and timely tribute to Black children and creativity.

Heirs is a collection of gorgeous images of Black children wearing clothing designs from Nigeria, Kenya, Liberia, South Africa, and the United States. The looks are inspired by Maasai, Zulu, Ndebele, and Saburu traditions, and play with notions of royalty and power. Each month is an affirmation, deepened by quotes from modern-day heroes like Ella Baker, Zora Neale Hurston, and Maya Angelou. Heirs is a work of art for both children and adults that celebrates a vibrant past, and a brilliant future. Featuring the signature whimsy and style of photographers Kahran and Regis Bethencourt, the husband-and-wife team behind Atlanta's trailblazing CreativeSoul Photography, and authors of the recently published Glory: Magical Visions of Black Beauty.