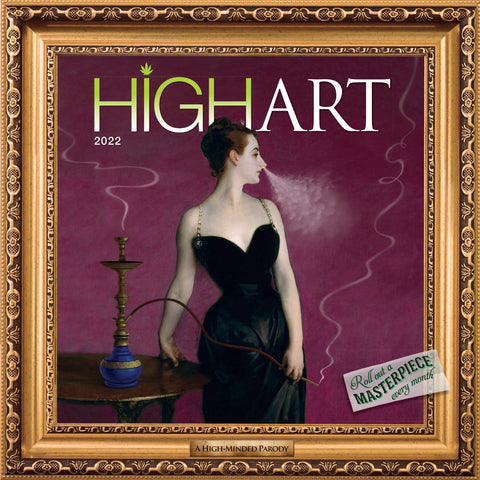 High Art Wall Calendar 2022
For art lovers, weed aficionados, and anyone with a high-minded sense of humor—twelve of the world's most beloved masterpieces subversively reimagined as if the artists and their subjects had all been, well, high.

Here is René Magritte's famous image of a pipe—but this one doesn't look like the one your grandpa might've smoked. Sir Lawrence Alma-Tadema's An Eloquent Silence takes on another layer of meaning with the addition of a large bong—now we know why this mysterious couple looks so spaced out. And pot brownies make a surprising addition to George Dunlop Leslie's Roses. Oh, that Leslie . . . Printed on FSC-certified paper.