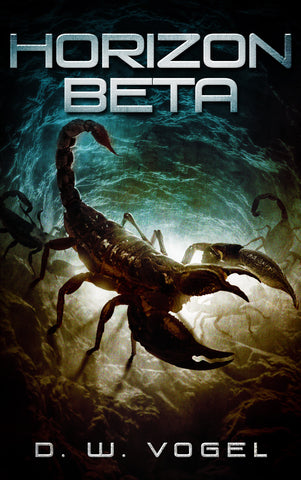 Horizon Beta
Noah has lived his entire life devoted to the great and wise 'Mites. Now that he has reached fifteen years old, it is time for him to earn his ultimate place in the Hive. After passing the trials with flying colors, he is assigned the highest and most secretive honor that a human can achieve: Queen's Service. But serving the Queen isn't what he expected. Queen's Service is a death sentence. Horrified, Noah is paralyzed and left to watch as the Queen's eggs hatch and feed on his flesh.
 
In the underground tunnels of the Hive, a sense of unrest grows. The Hive is dying. The Queen has used her human slaves to stay in control for too long, and a new Queen larva must reach adulthood in order for the Hive to survive.
 
All seems lost for Noah and the Hive until the unthinkable happens. Some of the 'Mites betray their queen and rescue Noah, carrying him off into the Forbidden Zone.
 
The Hive is too strong to fight, but if Noah can destroy the Queen and replace her with one friendly to humans, there just might be a way to survive. But the old Queen is not ready to surrender her power. She won't go down without a fight.