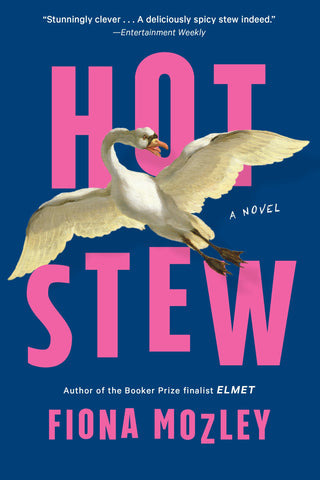 Hot Stew
FROM THE AUTHOR OF THE BOOKER PRIZE FINALIST ELMET

"Stunningly clever . . . A deliciously spicy stew indeed." —Entertainment Weekly

"A story about money and power, love and art, sex work and gentrification . . . Enjoyable and impressive on every page." —USA Today

In the middle of the bustle of London's Soho, among the theaters and sex shops and pubs, there sits a building. It isn't particularly assuming, but its location is prime, and Agatha Howard, a millionaire with a fortune of mysterious provenance, has decided it's the perfect spot to put up luxury condos. First, though, she has to kick out all the tenants. And Precious and Tabitha, two of the women who live and work in a brothel housed in the building, are determined not to go quietly. A colorful assortment of other characters also find themselves caught up in the fate of this property: Robert, a one-time member of a far-right group and enforcer for Agatha's father; Bastian, a rich and dissatisfied party boy who pines for an ex-girlfriend; Jackie, a policewoman intent on making London a safer place for all women; and Cheryl, one of the many homeless people who occupy the basement. As their lives converge, surprising hidden connections are revealed, shadowy pasts are uncovered, and the fight over the property boils over into a hot stew.

Entertaining, sharply funny, and dazzlingly accomplished, Hot Stew confronts questions about wealth and inheritance, gender and power, and the things women must do to survive in an unjust world.