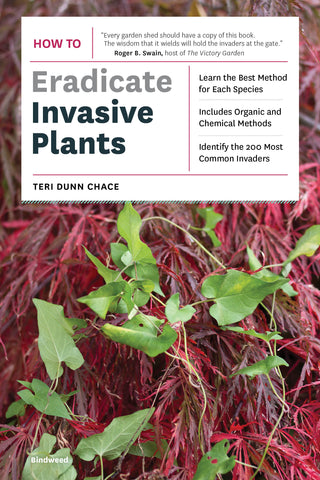 How to Eradicate Invasive Plants
"Every garden shed should have a copy of this book. The wisdom that it wields will hold the invaders at the gate." —Roger B. Swain, The Victory Garden

How to Eradicate Invasive Plants offers a clear, practical solution to the increasingly common problem of invasive plants. Clearly written and easy-to-use, Teri Dunn Chace shows you how to recognize more than 200 common invasive plants and offers organic and responsible chemical eradication options for each species. With this reference on their shelves, gardeners, landscapers, and managers of public and private land across the country can confidently tackle the invasive plants to make room for a sustainable plant community!