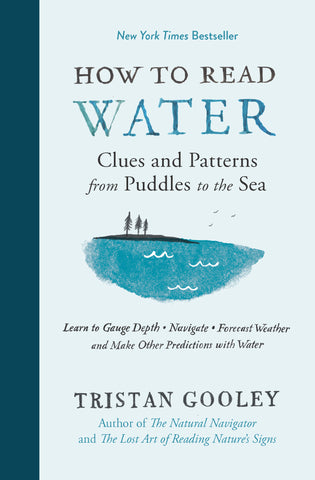 How to Read Water
A New York Times Bestseller
A Forbes Top 10 Conservation and Environment Book of 2016Read the sea like a Viking and interpret ponds like a Polynesian—with a little help from expert navigator Tristan Gooley, New York Times-bestselling author of How to Read a Tree and The Lost Art of Reading Nature's Signs
In his eye-opening books
The Lost Art of Reading Nature's Signs
and
The Natural Navigator
, Tristan Gooley helped readers reconnect with nature by finding direction from the trees, stars, clouds, and more. Now, he turns his attention to our most abundant—yet perhaps least understood—resource.  
Distilled from his far-flung adventures—sailing solo across the Atlantic, navigating with Omani tribespeople, canoeing in Borneo, and walking in his own backyard—Gooley shares hundreds of techniques in
How to Read Water
. Readers will:
Find north using puddles
Forecast the weather from waves
Decode the colors of ponds
Spot dangerous water in the dark
Decipher wave patterns on beaches, and more!