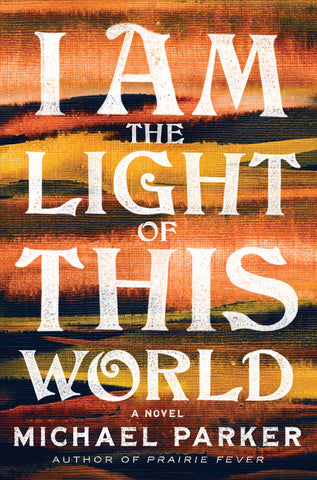 I Am the Light of This World
Acclaimed author Michael Parker tells the searing  and unforgettable story of one decision that irrevocably changes  the course of a young man's life.

In  the  early  1970s,  in  Stovall,  Texas,  seventeen-year-old  Earl—a  loner,  dreamer,  lover of music and words—meets Tina, the new girl in town. Tina convinces Earl to drive her to see her mother in Austin, where Earl and Tina are quickly separated. Two  days  later,  Earl  is  being  questioned  by  the  police  about  Tina's  disappearance  and the blood in the trunk of his car. But Earl can't remember what happened in Austin,  and  with  little  financial  support  from  his  working-class  family,  he  is  sentenced for a crime he did not commit.

Forty  years  later,  Earl  is  released  into  a  world  he  can  barely  navigate.  Settling  in a small town on the Oregon coast, he attempts to establish a sense of freedom from both bars and razor wire and the emotional toll of incarceration. But just as Earl finds the rhythm he's always sought, his past returns to endanger the new life he's built.

Steeped in the music and atmosphere of the 1970s, I Am the Light of This World is a gritty, gripping, and gorgeously written story of loss, redemption, and the power of the imagination, perfect for fans of Ron Rash, Rachel Kushner, and Laird Hunt.