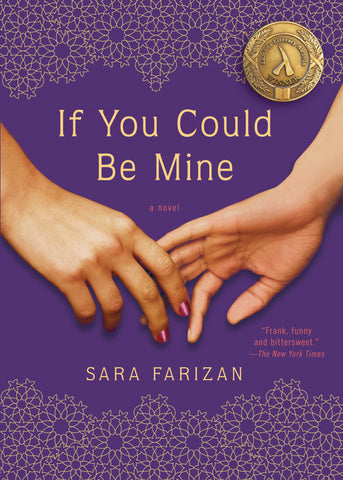 If You Could Be Mine
Winner of the Lambda Literary Award for LGBT Children's/Young Adult
One of Rolling Stone's 40 Best YA Novels
A 2014 ALA Rainbow List Top 10 Title
A Booklist Top 10 First Novels for Youth 2013
A Chicago Public Library "Best of the Best" 2013

This Forbidden Romance Could Cost Them Their Lives

Seventeen-year-old Sahar has been in love with her best friend, Nasrin, since they were six. They've shared stolen kisses and romantic promises. But Iran is a dangerous place for two girls in love--Sahar and Nasrin could be beaten, imprisoned, even executed. So they carry on in secret until Nasrin's parents suddenly announce that they've arranged for her marriage. Then Sahar discovers what seems like the perfect solution: homosexuality may be a crime, but to be a man trapped in a woman's body is seen as nature's mistake, and sex reassignment is legal and accessible. Sahar will never be able to love Nasrin in the body she wants to be loved in without risking their lives, but is saving their love worth sacrificing her true self?