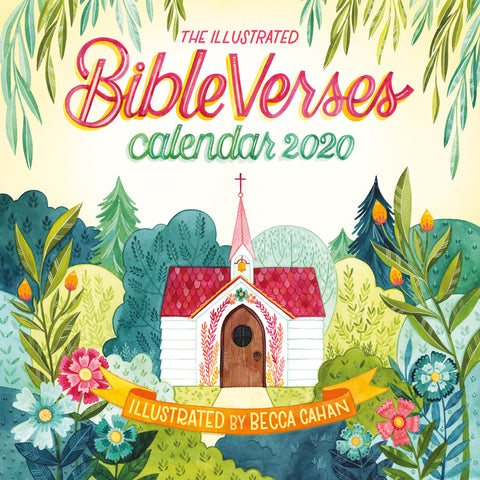 Illustrated Bible Verses Wall Calendar 2020
A year of humble devotion and steadfast guidance.

Illustrated Bible Verses is a celebration of God's eternal Word, here made even more beautiful through complementary art, design, and hand-lettering by Becca Cahan. Blossoming berries and flowers renew the power of Galatians 5:22–23a: The fruit of the Spirit is love, joy, peace, patience, kindness, goodness, faithfulness, gentleness, and self-control. Twinkling stars illuminate Psalm 119:105: Thy word is a lamp unto my feet, and a light unto my path. And lofty, glowing mountains bring to life 1 Samuel 2:8: The pillars of the earth are the Lord's and he hath set the world upon on them. A beautiful gift of inspiration, comfort, and wisdom.