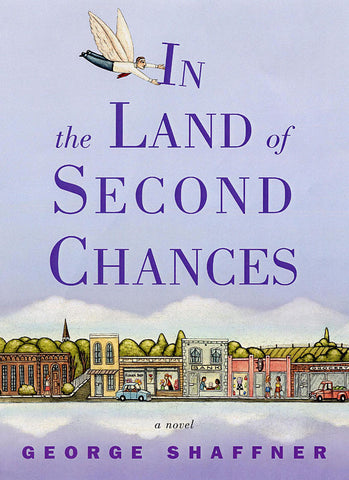 In the Land of Second Chances
Meet Wilma Porter, the plucky and kindhearted owner of the only bed and breakfast in Ebb, Nebraska. Wilma knows everybody in town and everybody is in a bit of trouble. No one more so than Calvin Millet, though. His wife has up and left him and their ailing daughter. His department store is close to bankruptcy. His house has been destroyed by a tornado. The folks of Ebb, including Wilma and her indomitable gang of friends, watch Calvin's fortunes wane with great dismay, for in Ebb, everyone's fate is connected to his.

When a handsome stranger named Vernon L. Moore comes to town selling games of chance, more than a few eyebrows are raised. A consummate salesman, he befriends the troubled townspeople one by one. He listens to their stories and asks them intriguing questions that make them see their situations differently. The father of a dying child, the reclusive widow who's taken permanent board at the B & B, the banker with ulterior motives, and the outspoken Wilma Porter are all changed by their encounters with this mysterious man who seems not of this world. After all, no one has seen a traveling salesman in Ebb for more than thirty years. But wherever he's from and whoever he is, he leaves behind a town where second chances are not only possible, they can—and do—happen.