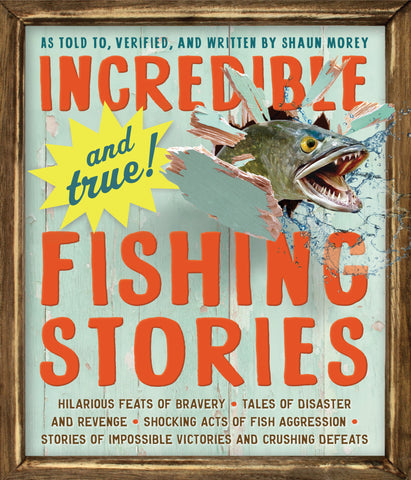 Incredible--and True!--Fishing Stories
The daredevil who leaped from a helicopter onto the back of a marlin and rode it rodeo-style. A staggering 3,001 bass caught in a single short summer season on Long Island. A grueling 37-hour fight with  Pacific salmon. Sometimes truth is stranger than fiction!

From crazy billfish quests to the scientist who hooked a grizzly, from "fish catches man" horror stories to those nutty catfish noodlers who grope into the murkiest holes bare-handed, her are fishing's most unpredictable and spectacular tales. Shaun Morey traveled the world—including Alaska, Australia, Mexico, and the Caribbean—to interview anglers, boat captains, guides, and witnesses who can say: Yes, this really happened!

Includes illustrations, photos, and links to videos.