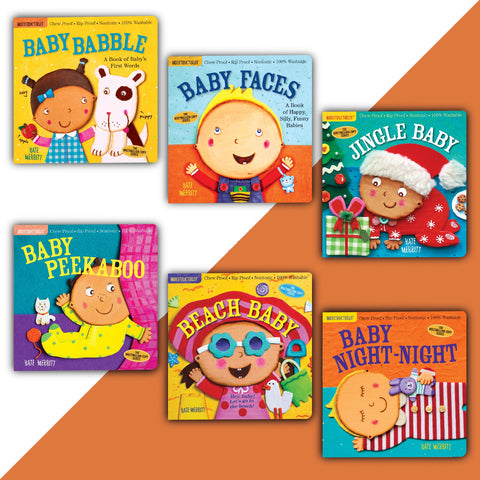 Indestructibles Set: Kate Merritt Collection
Website exclusive 6-book bundle.

Chew proof! Rip proof! Nontoxic and 100% washable! Built for the way babies read, Indestructibles are printed on an amazing paperlike material that can't be ripped, torn, or punctured. If the books get dirty, just throw them in the dishwasher or rinse them in the sink. They're made for baby to hold, grab, chew, pull, and bend, and the charming full-color illustrations and simple words are ideal for a baby to explore while cuddling. This set of 6 books illustrated by Kate Merritt introduces babies to the pleasures of daily life: first words, emotions, the simple routines of playtime and bedtime, and special moments like a trip to the beach and celebrating Christmas.