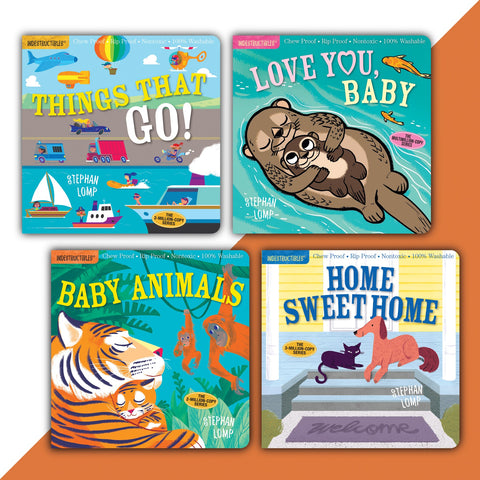 Indestructibles: Stephan Lomp 4-book set
Website exclusive 4-book bundle.
Chew proof! Rip proof! Nontoxic and 100% washable! Built for the way babies read, Indestructibles are printed on an amazing paper-like material that can't be ripped, torn, or punctured. If the books get dirty, just throw them in the dishwasher or rinse them in the sink. They're made for baby to hold, grab, chew, pull, and bend. This set of 4 books illustrated by Stephan Lomp celebrates topics that babies love, including animals, vehicles, and the joys of a loving home.