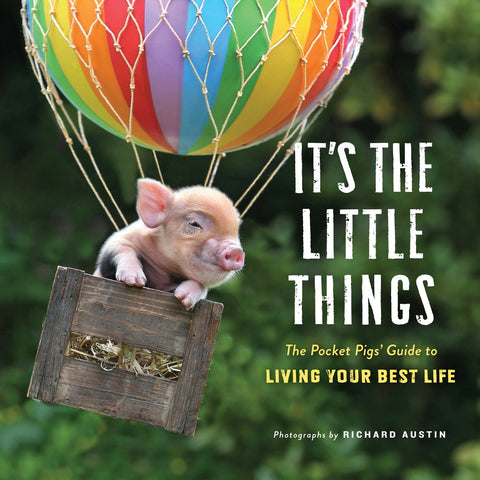 It's the Little Things
Put your best hoof forward.
 
Combining the irresistible sweetness of the Pocket Pigs of Pennywell Farm with words of wisdom about embracing all that life has to offer, It's the Little Things is a book filled to the brim with inspirational mantras and adorable animal appreciation. On spread after spread we see heart-melting, full-color images of these mini pigs—lounging on tiny beach chairs, getting creative with paint, nuzzling with other farm animals, popping out of flower bushes—paired with their favorite words on creativity and fearlessness and relishing all of the small things that make life great.
 
Small in stature but mighty in joy, here are the Pocket Pigs to remind us in the most playful and unassuming way to be grateful, stay curious, and keep ourselves open to the magic of life.