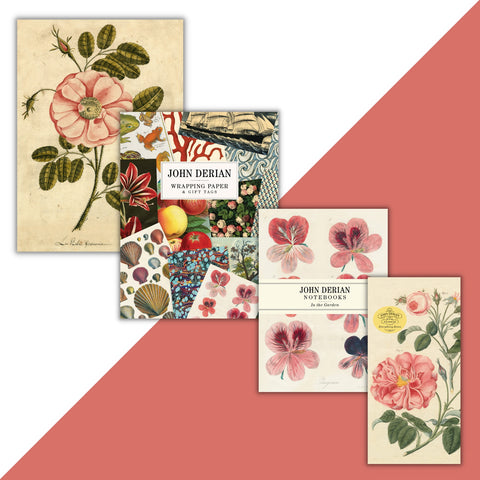 John Derian Paper Goods Collection
Website exclusive 4-product set.

John Derian Paper Goods is a line of stationery products that capture the ineffable appeal of Derian's collectibles. Using images that appear on his most covetable objects, here are puzzles, notebooks, and notepads. Each of Derian's pieces begins with a discovery—one-of-a-kind illustrations, etchings, chromolithographic prints, rare reproductions, and other printed matter from eighteenth- and nineteenth-century books—and ends in a moment of dreamlike recognition. Included here are a notebook set, a notepad, a wrapping paper and gift tags collection, and a 1,000-piece jigsaw puzzle.