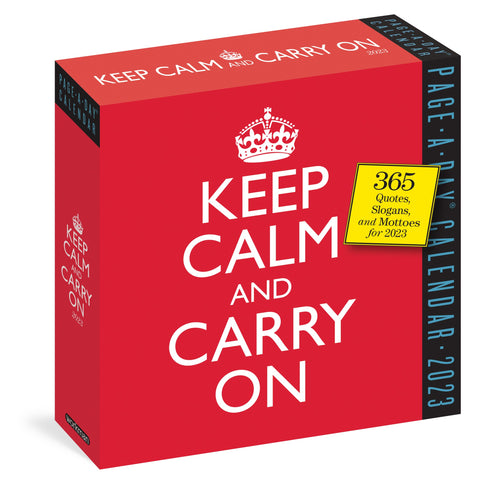 Keep Calm and Carry On Page-A-Day Calendar 2023
Stay positive and boost your morale with a year of quotes and sayings packed with inspiration and wisdom.

Created to keep British morale strong through World War II, the cheerful, chin-up motivational message of the iconic Keep Calm and Carry On poster resonates to this day. This calendar encourages us to keep a stiff upper lip and captures the spirit of the poster with hundreds of inspiring quotes and sayings, from "We were scared, but our fear was not as strong as our courage" (human rights and education activist Malala Yousafzai) to "You just can't beat the person who never gives up" (baseball player Babe Ruth) to "There is still much more work to do" (politician and civil rights activist John Lewis). Onward! Printed  on responsibly sourced paper and 100% recyclable.