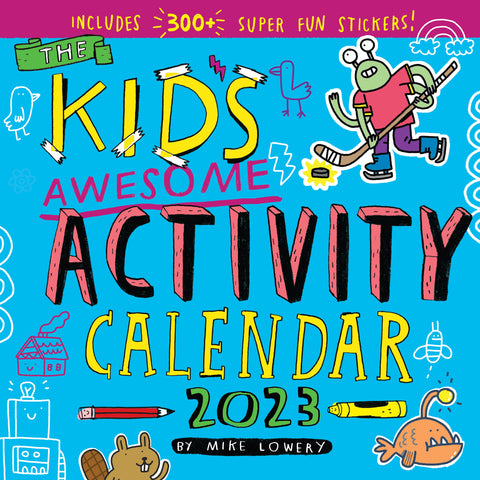 Kid's Awesome Activity Wall Calendar 2023
A playground for kids' imaginations!

Packed with month after month of art, games, and interactive fun, The Kid's Awesome Activity Calendar gets creativity flowing in a totally unplugged, totally wholesome way. Each spread features lively seasonally themed illustrations and activities. In June, find your way down a winding river. In October, create your very own monster truck. And decorate a magical forest in December! Included are more than 300 colorful stickers for marking events and decorating calendar pages. This is a year of pure entertainment, no screens required. Printed on uncoated, responsibly sourced paper.