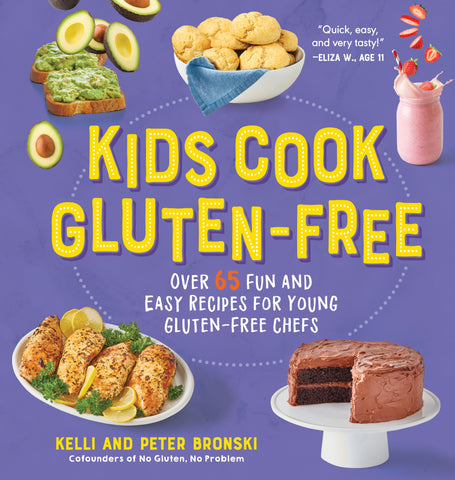 Kids Cook Gluten-Free
A fun, foolproof guide to gluten-free cooking for the kid chef in your kitchen—from the authors of No Gluten, No Problem Pizza

Are you ready for the best gluten-free biscuits you've ever had? How about gluten-free mac and cheese? Or brownies? Kids Cook Gluten-Free teaches children to make all these and more. From crowd-pleasing favorites like Chocolate Chip Pancakes and Hamburger Sliders to more adventurous options like Crispy Dover Sole and Red Lentil Dal, kids will love trying something new.

Each recipe has kid-friendly instructions with a list of common kitchen terms and tools. Guides to gluten-free eating, safety tips, and basic techniques help young readers get comfortable in the kitchen. Kids can make delicious food with a parent or all by themselves. No matter what, it'll be a whole lot of fun—and taste great!