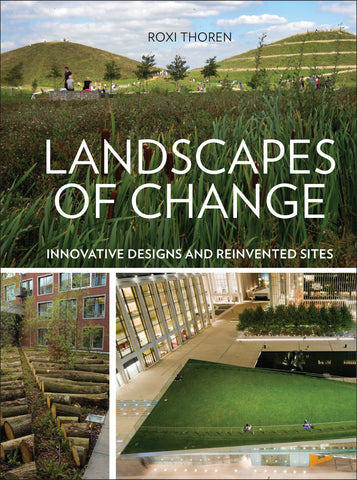 Landscapes of Change
Climate change, natural resource use, population shifts, and many other factors have all changed the demands we place on landscape designs. Projects now have to help connect neighborhoods, absorb stormwater, cool urban centers, and provide wildlife habitats. Landscapes of Change examines how these challenges drive the design process, inspire new design strategies, and result in innovative works that are redefining the field of landscape architecture. 

In 25 case studies from around the world, Roxi Thoren explores how the site can serve as the design generator, describing each project through the physical, material, ecological, and cultural processes that have shaped the site historically and continue to shape these ground-breaking projects.