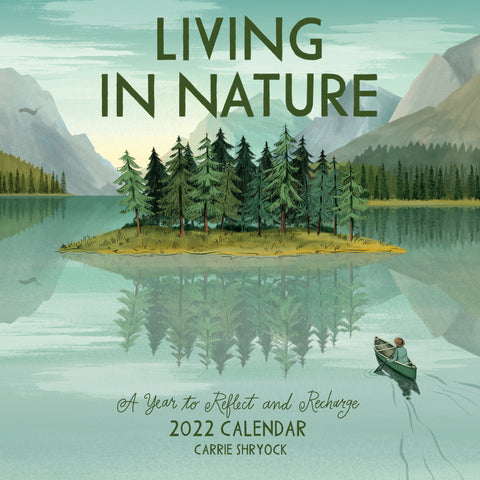 Living in Nature Wall Calendar 2022
"Wilderness. The word itself is music." —Edward Abbey

Unplug, open the door, step out into nature. Reflecting the artist's true passion for the wilderness and her belief in its power to heal the soul, Living in Nature offers a year of Carrie Shryock's gorgeous illustrations that celebrate nature in all its dimensions, from the constellations in the vast night sky to an intricately woven spiderweb. The meditative art is accompanied by quotes and prompts to help you connect with your environment—to rediscover the simple joy of walking barefoot, to find your own silent sanctuary, to approach life with patience and persistence.