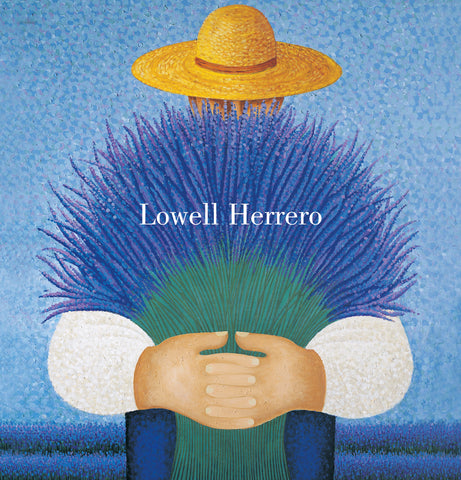 Lowell Herrero
Throughout a dynamic life that has spanned the Great Depression through the dawn of the twenty-first century, Lowell Herrero has turned his passion for living into art. The work reproduced in these pages celebrates his lifelong enchantment with nature's beauty and fecundity and the deep human connection to it. Herrero's decades-long love affair with the Napa Valley has been the immediate inspiration for his earthy paintings. Yet these are imaginary landscapes created in his mind's eye from a lifetime of keen observation and experience.

Herrero delights in farmers engaged in a variety of agricultural labor. He renders them bursting with life, overlarge, and content—extensions of the very soil they cultivate. Vineyards stretch into the distance as grape pickers enjoy lunch under a cloudless blue sky. Lavender harvesters bend to their task, and a field of rolled bales tells us the hard work of haying is at an end.

Published on the occasion of his solo exhibition at the Napa Valley Museum in Yountville, California, Lowell Herrero presents 90 paintings that invite us to smile with pleasure at the inner vitality and plentitude of the landscape.