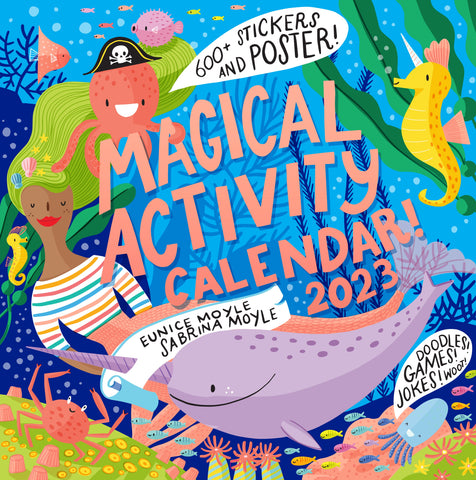 Magical Activity Wall Calendar 2023
For the kid—or teen craving a little magic.

It's a year of unicorns, hearts, stars, and pure interactive fun! Eunice Moyle and Sabrina Moyle capture kids' imaginations with extra vibrant five-color illustrations, hand-drawn grids packed with fun holidays (September 19: Talk Like a Pirate Day), lively activities, and prompts to inspire creativity. Solve the maze to see which snail wins the race. Draw the special guest who's coming to the ice cream ball. An enchanting gift for kids ages 8 and up—or anyone—the calendar includes a colorful centerfold poster and 300+ stickers. Printed on uncoated, responsibly sourced paper.