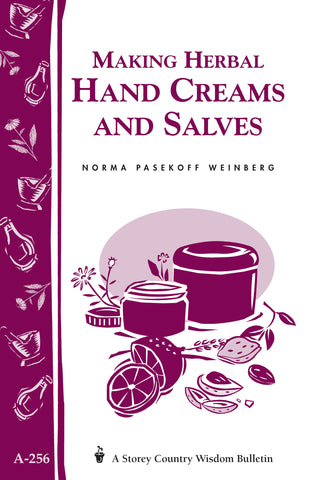 Making Herbal Hand Creams and Salves
Sensational Recipes for Silky-Smooth Hands!

Experience the best moisturizers that nature has to offer! Whether you're an office worker or a stone mason, a gardener or a mechanic, chances are your hands could use some love and attention. In Making Herbal Hand Creams and Salves, you'll find easy-to-follow recipes for more than 20 all-natural lotions and creams designed to hydrate, replenish, and smooth your skin for a beautiful, silky feeling. Author Norma Weinberg also offers expert advice on healing dry, cracked skin; softening calluses; soothing inflamed, sore cuticles; preventing premature skin aging; and removing age spots.

This publication conforms to the EPUB Accessibility specification at WCAG 2.0 Level AA.