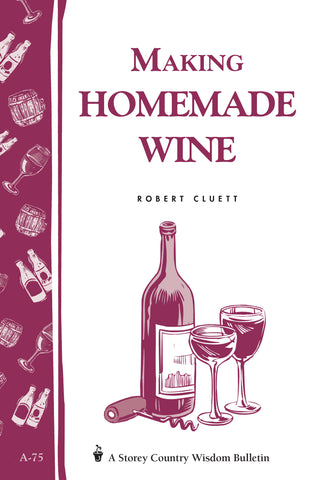 Making Homemade Wine
Want to impress your friends? Serve up some outstanding wine with dinner--and then tell them it's homemade!

In Making Homemade Wine, author Robert Cluett takes the mystery out of winemaking. Using his simple nine-step process, you'll learn how to make superb-tasting wines right in your own home. Whether you want to make a common or unusual wine--from everything from grapes to elderberries to parsnips--you'll find the recipes and know-how here. There's even a universal wine formula that allows you to create your own unique recipes! And if your wine doesn't turn out as you expected, never fear--you can read up on Cluett's tips for preventing and fixing the most common problems home winemakers encounter.