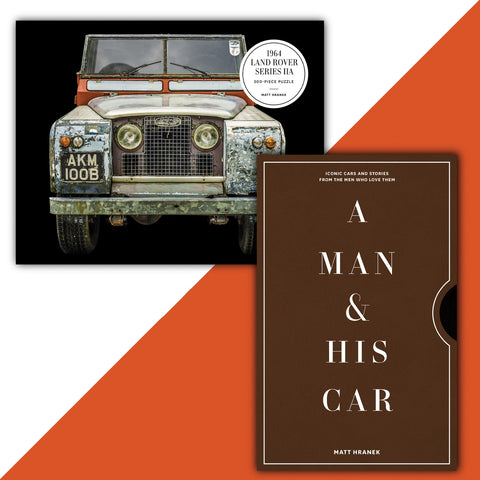 Man and His Car Book & Puzzle Set
Website Exclusive Set.

From author Matt Hranek, a celebration of mans obsession with cars. Set includes A Man and His Car, filled with stunning photographs of the whole cars and the exquisite details that make car lovers' hearts beat just a little faster, as well as more than 80 personal stories, it's a joy for every reader who knows that a car is never just a car, and 1964 Land Rover Series IIA, a 500-piece puzzle that reconstructs the iconic 1964 Land Rover Series IIA.