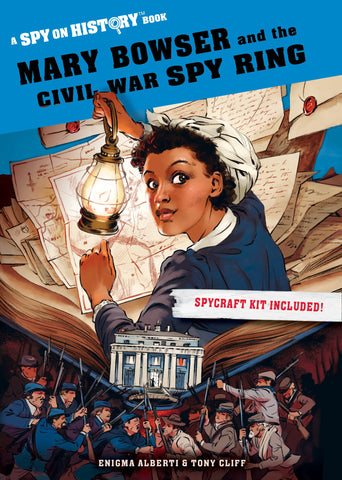 Mary Bowser and the Civil War Spy Ring
Your Mission: Find Mary's secret diary using spycraft stools to uncover hidden codes!

It's a true story of bravery: Mary Bowser was an African American spy for the Union who worked as a maid in the mansion of Confederate Jefferson Davis. From hair-raising close calls when she almost gets caught to how she uses her photographic memory to "steal" top secret documents. Mary's story reads like a gripping novel.

It's a mystery to solve: There are clues embedded in the story's text and illustrations, and Spycraft materials—including a replica Civil War cipher wheel—come in an envelope at the beginning of the book. Use both to discover what happened to Mary Bowser's secret diary.