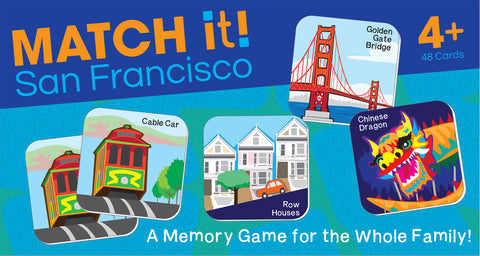 Match it! San Francisco
Rediscover a classic memory game with San Francisco style! This set of 48 matching cards features the best sights in the City by the Bay, including the magnificent Golden Gate Bridge, the iconic cable cars, the crooked Lombard Street, and the loud sea lions at Pier 39.

Box with drawer: 2.63 x 4.63 inches. Card size: 2.5 x 2.5 inches.