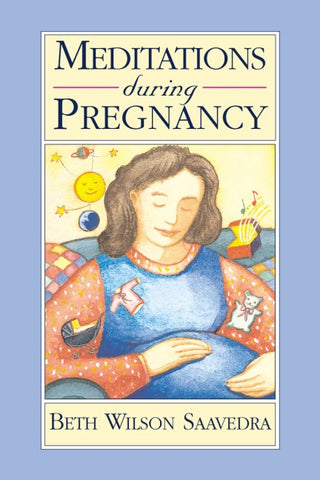 Meditations During Pregnancy
Perhaps the time of greatest change and the most uncertainty in a mother's life is before her baby is even born. Pregnant mothers experience it all-the joy, the frustration, the anticipation, nervousness, doubt, exhaustion, preparation, transition, celebration. And so Beth Wilson Saavedra has written Meditations During Pregnancy, a treasured source of insight, inspiration, companionship, and support for any mother-to-be.

Each page offers a meditation for the expectant mother's riot of concerns and emotions. Discover meditations on values-It is up to me to teach the values I believe in. Meditations on teamwork-Parents are stronger as a team. Divisions only weaken the bond we share. Meditations on discomfort-The aches and pains are my body's way of telling me it needs attention. Meditations on body image, on priorities, on expecting twins, for first pregnancies, for single mothers, and more.