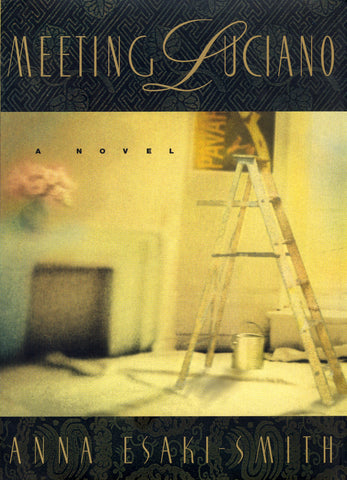 Meeting Luciano
To Hanako Shimoda, recently divorced, Luciano Pavarotti is a god. To her daughter, Emily, this fixation on Pavarotti is a harmless fantasy, the byproduct of loneliness. Meeting Luciano is the story of what happens when Hanako acts on her fantasy and invites opera star Pavarotti to dinner in their Westchester County home.
Emily, with no real career plan, has gone back after college to work at her old summer job - waiting tables at the local Japanese steakhouse. Even worse than wearing a fake kimono and obi is that she's living at home with her mother. At first, her mom seems pretty much her old self - still reliving her Japanese childhood; still affecting the airs of a European sophisticate; still brewing espresso, cooking Italian, and singing arias from Rigoletto while she cleans; still idolizing Luciano Pavarotti.
But when Hanako hires Alex, a handsome Greek, to renovate the kitchen, Emily begins to worry. And when Alex, who seems to be getting very cozy with her mother, spills the secret that the renovation is in preparation for a visit from Pavarotti, Emily is thrown into a wonderfully familiar quandary: how to deal with a parent who might be losing it.
First-time novelist Anna Esaki-Smith has a wry, understated approach to the themes of assimilation, growing up, striking out on shaky ground, finding yourself - and loving your mother. Like a reflecting pool in a Japanese garden, Meeting Luciano gradually reveals the beauty of its subtle design.