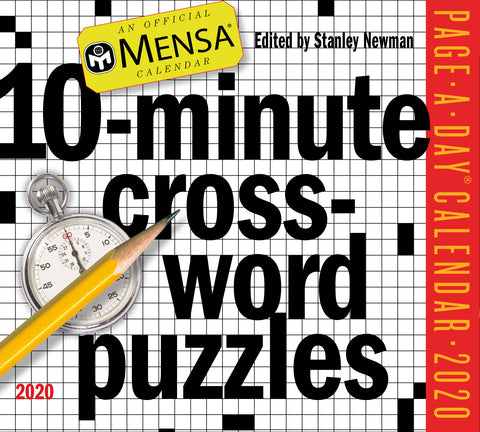 Mensa 10-Minute Crossword Puzzles Page-A-Day Calendar 2020
It's the ultimate brain boost!
A ten-minute mental workout every day, featuring a year of smartly crafted puzzles that are tricky enough to be sanctioned by Mensa—the internationally famous high-IQ society—yet are designed to be solved in the time it takes to make your morning coffee. And, if you do decide to throw in the towel, solutions are printed on the reverse. Edited by veteran crossword expert Stanley Newman and featuring trivia on pop culture, food, geography, politics, sports, and more, it's a spot-on gift for word-smart friends and crossword puzzle–app addicts.