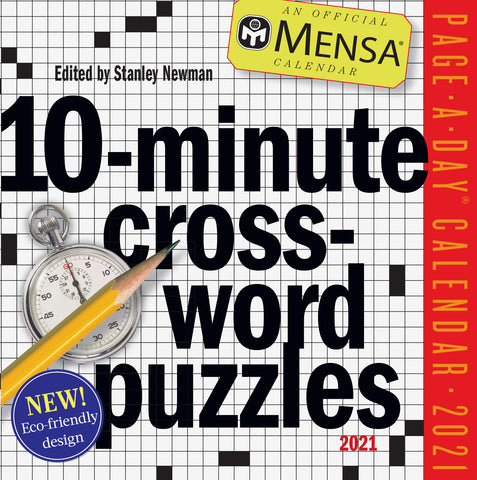 Mensa 10-Minute Crossword Puzzles Page-A-Day Calendar 2021
 For both seasoned solvers and novices looking to hone their skills.
Wake up your brain, no caffeine required. Featuring hundreds of crossword puzzles that are tough enough to give your neurons a challenge but designed to be completed in ten minutes or less, this Mensa-sanctioned calendar is the perfect pick-me-up for any time of day. Expertly edited by veteran crossword writer Stanley Newman, and covering a range of subjects from pop culture to food to sports to politics, 10-Minute Crossword Puzzles is a smart gift for word nerds, crossword addicts, and everyone who loves to test their mental mettle.  
Introducing new eco-friendly cardboard backer and larger page size!
Printed on FSC-certified paper