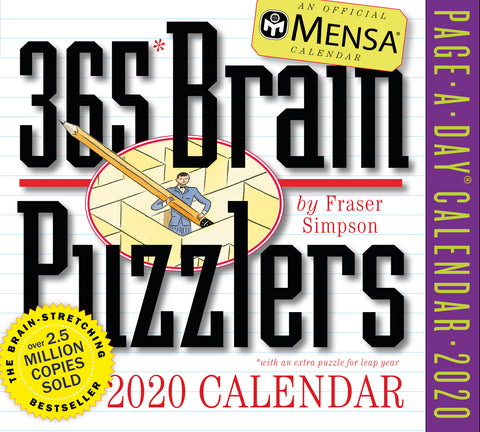 Mensa 365 Brain Puzzlers Page-A-Day Calendar 2020
It'll flip your mind upside down and inside out!

Sanctioned by Mensa, the internationally famous high-IQ society, this interactive calendar features hundreds of ingeniously designed cranial conundrums that are like gymnastics for the brain. Try out your number savvy with logic puzzles, sequences, and good, old-fashioned word problems. Or vocabulary with crossword puzzles, anagrams, and more. Head starting to hurt? Answers and explanations are on the back of each page!