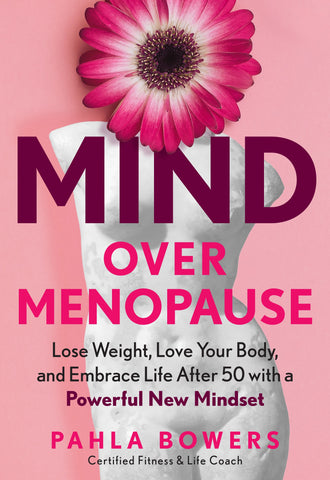 Mind Over Menopause
From YouTuber Pahla B, a radically simple method teaching menopausal women to lose weight by changing their mindset
With menopause, almost overnight, nothing about your body is the same. Where eating less and exercising more once allowed you to slim down, it now produces little to no results. In this book, Pahla Bowers offers a powerful new method to flip the script on menopause by adjusting how you think.

Using a highly practical approach that targets really unhelpful thoughts (RUTs), she teaches readers how to lose weight and love their midlife body by:
transforming their thinking about food—and not fearing calories and carbs 
practicing moderate exercise, staying hydrated, and getting plenty of sleep 
choosing a realistic weight goal 
and never slowing down
Mind Over Menopause gives women the tools they need to improve their health while eating more, exercising less, and turning good feelings into actions. With chapters that include journaling prompts and "Borrow This Thought" ideas, Bowers shows how to use the mind like a compass to steer the body in the direction it wants to go. And in the process, she proves that aging can be a positive change.