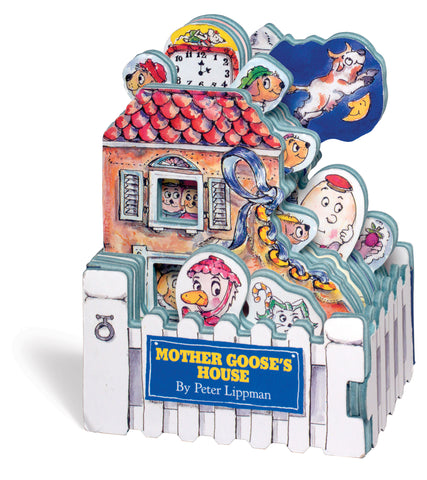 Mini House: Mother Goose's House
Colorful, chunky, irresistible. Peter Lippman's 2.2-million-copy-bestselling Mini-House series is a hit with kids and adults alike. You pick one up. You hold it. You turn it around. You peer inside the windows, and then you pop the latch, opening the door to the story-and to a child's imagination.

It's a Mini-House Book that's a Shoe! Mother Goose's House brings to life ten traditional Mother Goose rhymes-for a whole new lapful of readers.

Selection of the Children's Book-of-the-Month Club. 276,000 copies in print.