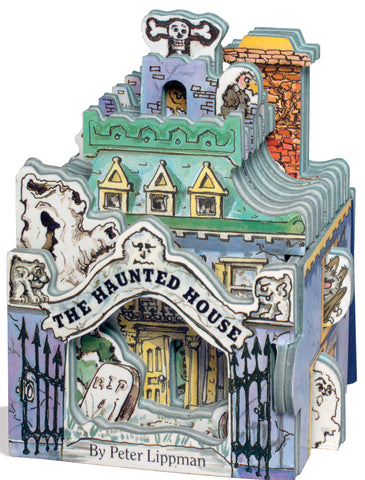 Mini House: The Haunted House
Colorful, chunky, irresistible, a book that's as much fun as a toy. Peter Lippman's 2.2-million-copy-bestselling Mini-House series is a hit with kids and adults alike. You pick one up. You hold it. You turn it around. You peer inside the windows, and then you pop the latch, opening the door to the story-and to a child's imagination.

Haunted House is a wonderful and whimsical Halloween treat. The delightfully frightful story begins one dark and dreary night in a gloomy mansion. There are bats in the belfry, vampires in the windows, and an unseen narrator creeping from living room to bedroom, from attic to cellar, looking for the mysterious monstrous presence haunting the house. It's the little book that goes Boo!

Selection of the Children's Book-of-the-Month Club. 145,656 copies in print.