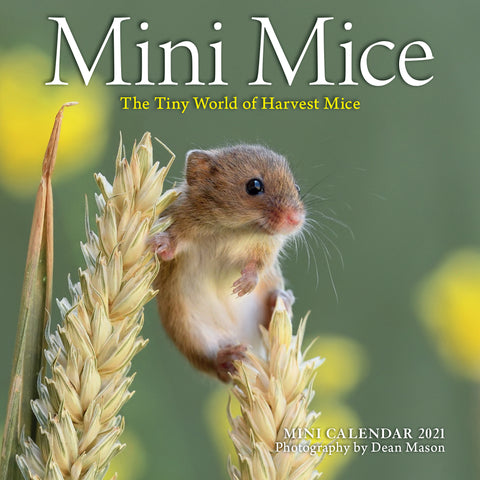 Mini Mice Mini Wall Calendar 2021
It's just too adorable: tiny mice in a mini calendar.

Mini Mice captures the lively antics of the charmingly bewhiskered harvest mouse, Europe's tiniest rodent and the only British mammal to have a prehensile tail—which gives these engagingly sweet little creatures astonishing dexterity as they climb, balance, scamper, perch atop flowers, hang from blades of grass, and huddle inside their teeny spherical nests. From British photographer Dean Mason, who has mastered the art of capturing harvest mice and their gravity-defying acrobatics, it's a delightful gift for lovers of cute animals. Which is basically everyone.

Smaller than a standard wall calendar, this 7" x 7" mini calendar is perfect for a fridge, cubicle, or any compact space. Printed on FSC-certified paper.