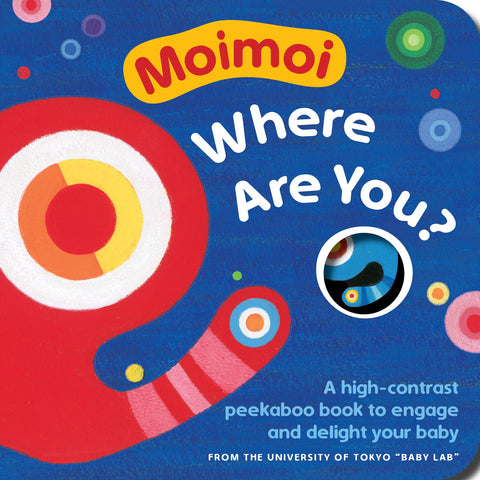 Moimoi, Where Are You?
Created at the University of Tokyo, playful moimoi are so eye-catching that they can soothe a crying tot!
When Dr. Kazuo Hiraki showed moimoi to babies, these stripey characters held their attention for twice as long as other designs. Parents in Japan swear by their calming effect and have propelled moimoi to bestsellerdom! Moimoi, Where Are You? bursts with vivid art and silly sounds, and deluxe die-cuts create a freewheeling game of hide and seek. Say peekaboo, moimoi!