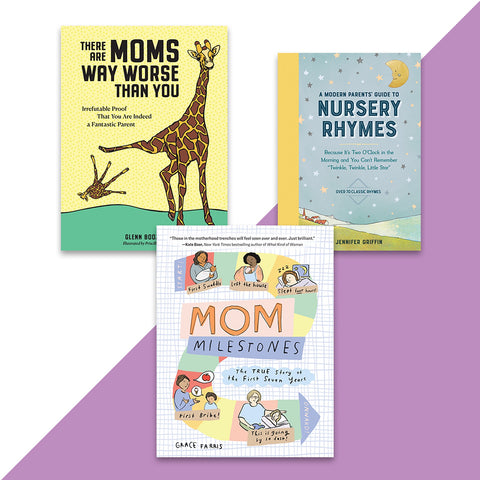 Moms Have More Fun Humor Book Set
Celebrate the joys and the humor of motherhood with three charming gift books for mom.
Mom Milestones: A humorous celebration of mom milestones big and small across all parenting stages from newborn to elementary school, with warm and relatable illustrations from cartoonist, doctor, and mom Grace Farris.
There are Moms Way Worse Than You: A hilarious and reassuring gift for every mom: because we're all doing the best we can, and the natural world is filled with moms worse than you!
A Modern Parents' Guide to Nursery Rhymes: Because it's two o'clock in the morning and you can't remember "Twinkle, Twinkle, Little Star" - over 70 Classic rhymes. Once upon a time, every parent knew Little Jack Horner, Wee Willie Winkie, and Little Miss Muffet. Now you will, too, with this crash course on timeless pleasures of Mother Goose and beyond.