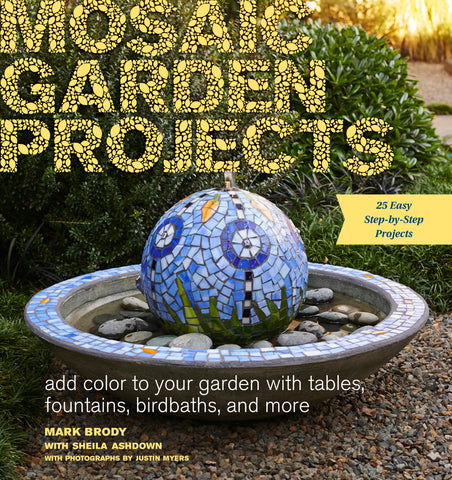 Mosaic Garden Projects
"This thorough guide to techniques, tools, and materials is filled with expert tips and tricks. The detailed project instructions will inspire you to make your own mosaicked mark on the landscape." —Lorene Edwards Forkner, author of Handmade Garden Projects

In Mosaic Garden Projects, artist Mark Brody walks step-by-step through the creation of 25 decorative yet functional projects. With simple ideas like address signs and stepping stones to more complex projects such as an orb fountain, Brody also includes with a primer on the fundamentals of mosaic and information on the range of possible materials. Project templates are included along with instructions on how to scale each project. Mosaic Garden Projects is packed with inspiration that will brighten the garden all year long.