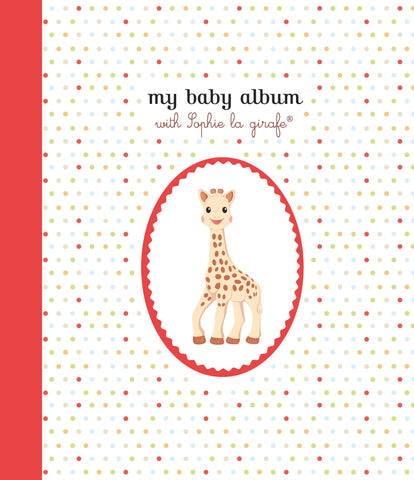 My Baby Album with Sophie la girafe®, Second Edition
Featuring the wildly popular teether toy from France—Sophie la girafe—a charming album for capturing memories from birth through baby's second birthday.

With designated pages for parents to record all the milestones and details of baby's life (first bath, first smile, first words, first lock of hair . . .) and plenty of space for precious photographs, this is a baby album made to be personalized and sure to be cherished.