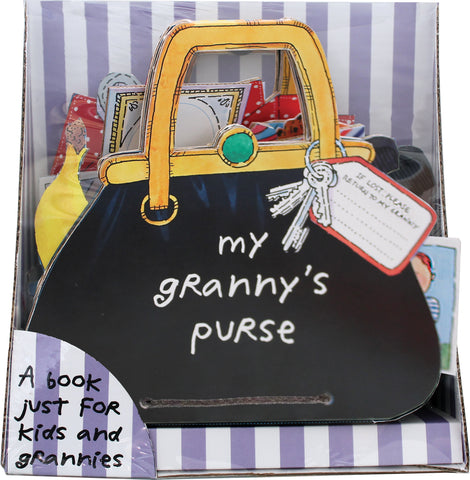 My Granny's Purse
Small is beautiful! Introducing the Mini Edition of My Granny's Purse, which brings all the interactive features and fun of the original book to a cleverly designed format that's affordably priced and just the right size for kids to carry anywhere and everywhere they go. The book opens up to eight sturdy, individually die-cut leaves that lift, slide, unfold, and pull out for hours of play.

My Granny's Purse reveals a delightful story told through Granny's treasures. Kids can look through all the stamps in her passport and try on her sunglasses and rings. New are a banana with a joke, and a smartphone—this granny likes to keep up with the times.

The Mini Edition is jam-packed with objects to discover and explore.