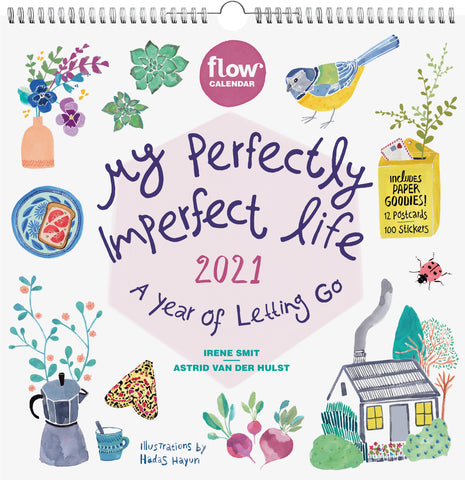 My Perfectly Imperfect Life Wall Calendar 2021
Fresh design, mindful messaging, and practical simplicity.
The enchanting calendar that encourages readers to embrace life with all its ups, downs, and bumps in the road.
My Perfectly Imperfect Life
celebrates serendipity and the simple pleasures that uplift every day. Schedule (device-free) time to just sit and think. Treat yourself with the same compassion and understanding you would a friend. Take small steps—help a neighbor, chat with a stranger—to make the world a better place. Each month's spread is packed with lively, full-color illustrations, tips and advice for a less-hectic life, and insightful quotes:
The best thing one can do when it is raining is to let it rain.––
Henry Wadsworth Longfellow.
Wire-O bound and printed on uncoated FSC-certified paper
Comes with 12 postcards and 100 stickers