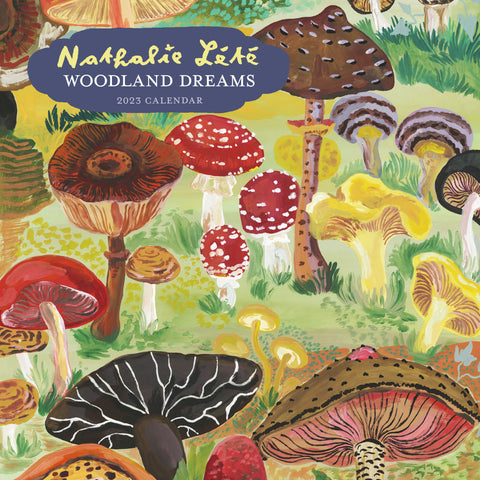 Nathalie L'ete Woodland Dreams Wall Calendar 2023
A treasured gift for art and nature lovers.

Paris-based Nathalie Lété is an artist whose work is so distinctive and appealing that she has become a global brand. She's created designs for brands worldwide, including housewares for Anthropologie and textiles for Issey Miyake. She's also the author of In the Garden of My Dreams. Woodland Dreams is full of nature themes rendered in her unique pop meets- folk-art style. Each month is a bold painting featuring delightful woodland creatures and brightly colored flora. Printed on responsibly sourced paper.