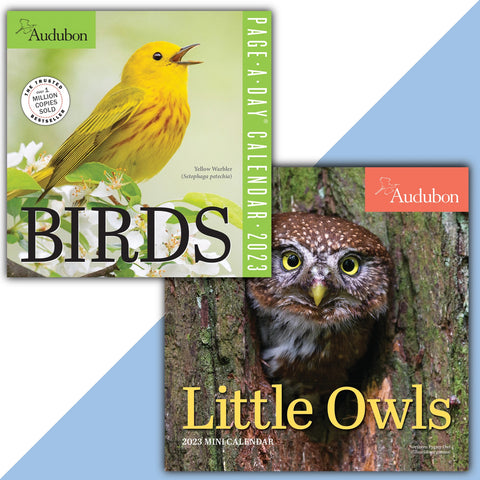 National Audubon Society Bird Calendar Collection 2023
Website Exclusive 2-Calendar set.A guaranteed daily sighting for the passionate birder.
Created by the experts at the National Audubon Society, the organization that's synonymous with birdwatching and conservation.
Audubon Birds Page A Day Calendar
features hundreds of diverse and captivating species from habitats around the world. Each is exquisitely photographed up close and in full color, accompanied by a caption containing both the common name and scientific name. The small-format
Audubon Little Owls Mini Wall Calendar 2023
features a year of diminutive owls and owlets— gorgeously photographed in their native habitats. Each full-color image is accompanied by a detailed caption with information about the species, including scientific name, voice, habitat, and range.