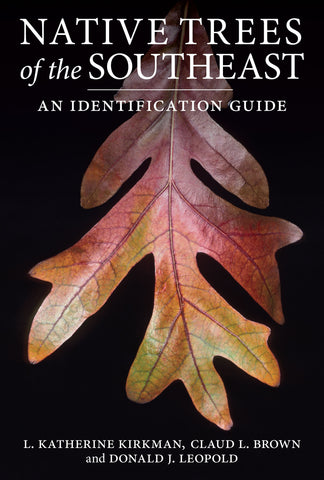 Native Trees of the Southeast
Students, professionals, tree lovers, and native plant enthusiasts alike will fall in love with Native Plants of the Southeast.

The diversity of woody plants in the Southeast is unparalleled in North America. Native Trees of the Southeast is a practical, compact field guide for the identification of the more than 225 trees native to the region, from the Carolinas and eastern Tennessee south through Georgia into northern Florida and west through Alabama, Mississippi, Louisiana, and Arkansas into eastern Texas. For confident identification, nearly 600 photographs, close to 500 of them in color, illustrate leaves, flowers and fruits or cones, bark, and twigs with buds. Crucial differences between plants that may be mistaken for each other are discussed and notes on the uses of the trees in horticulture, forestry, and for wildlife are included.