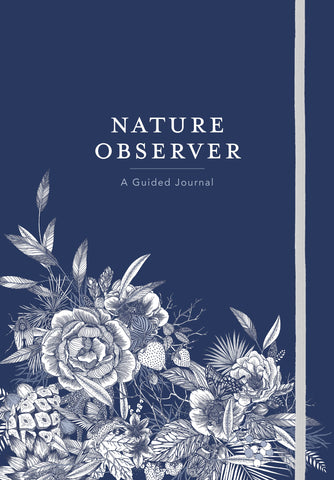 Nature Observer
"With the intent of engaging users with the natural world through seasonal creative prompts, productivity features, and mindful inspiration, Nature Observer is the kind of mindful journaling we can get behind." —Garden Collage Magazine 

Millions of people have embraced both bulleted and guided journals as a means of organizing their daily lives. Nature Observer combines the best of both trends, and the result is an agenda packed with prompts that encourage organization, creativity, and mindfulness. For nature lovers seeking a greater appreciation of the world around them, Nature Observer follows the seasons, provides reminders to appreciate the outdoors during particular moments of beauty, and features creative exercises inspired by the natural world. 

This high-end journal has all the bells and whistles—a dot-grid on high-quality paper, a ribbon marker, lay-flat binding, and an elastic closure.