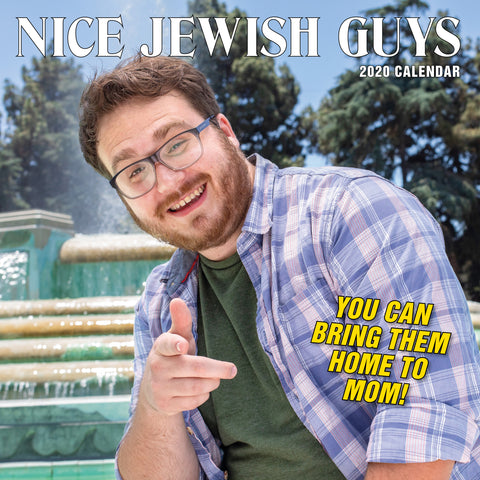 Nice Jewish Guys Wall Calendar 2020
Hot mensch alert! What's not to like!?
 
An instant cult favorite, this cheeky pinup calendar of highly eligible Jewish bachelors is like a year of JSwipe's greatest hits. Here they are, twelve tall, dark, and handsome mensches, in quirky photographs and bios full of fun facts: Meet Alex, a self-described "healthy mix of nerd and rabbi's son," whose hero is Larry David (duh). Mark, the music producer who wears the freshest Adidas kicks and gives money to tzedakah every month. Jake, the Ryan Gosling lookalike who's proudly close with his mom. Single and members of the Chosen People—what else could you ask for, besides their phone numbers?